When I got home yesterday, I had a package in the mail. A package! I mean, to come home and have anything in the mail that is NOT a bill or junk is really something. But, a package, well, that's even more special.
It was from my friend Jessica, of
JSOriginals
. She makes jewelry! I have LOTS of jewelry she's made. In fact, as I took an inventory, I would say I had virtually no costume jewelry or "chunky" necklaces before Jessica's jewelry came into my life. She's made me a more stylish person, for certain!
She and I used to work together, but she left to take a new, exciting high powered job in Pittsburgh, where she's loved and respected. We actually also went through the same graduate school program, but we were not in the same class. And, I miss having her around. Her ebullient personality and unique perspective was a wonderful addition to the workday. She's a wonderful human. And, a great jewelry artist!
I contacted her a couple of months ago - I had a few necklaces - a couple of hers and a couple not hers - that needed repair, and I wondered, if I sent them to her, could she take a gander at repairing them. She said she would. So, after a lot of procrastination and "getting around to it" I finally sent them off to her a while back.
I got this great series of emails from her when they arrived on her doorstep:
Subject: Report From the Bead Hospital





Necklaces made it to my house.



Triage began last night.

All are doing well...except for the 4-strand necklace, which is in the ER. Currently on a respirator.

More reports to follow.



-Dr. Schmidt



So, I replied,

"Thank you for taking a look...that one lost some beads before it made it there, so it might needs a transfusion.

"
To which she replied:
"I hope to have its pearl type. Not all pearls are universal donors."



She's a hoot. Then, time passes and the package comes in the mail - all fixed. Even the one on life support - the multi-strand pearl necklace I bought from someone else. There's where I went wrong - purchasing from someone else. She fixed it!
I just love this little aqua and black square bead necklace. It's perfect to wear with a black top and jeans on a casual day. It's not fussy but pretty. I've received several compliments on it. Jessica doesn't like it. She poo-poos it anytime I bring it up. As a matter of fact, I think she "threw it in" on a package deal when I bought it. And, when I opened it up after repair, she noted how shoddy she felt her early work must have been to make that necklace. Pshaw, Jessica! It's great, and one of my favorites.
Also in the package - a NEW necklace...look at that! She has got to be one of the kindest, most sweetest, nicest, most generous people on the planet. I mean, I mailed my stuff to HER to FIX, and she sends ME a gift? Who is this person???
By the way, I love it. And, it even matches what I had on when I opened the package. So, I tried to take a photo of me with it on, with the outfit in question. In the bathroom mirror.
I happened to be around when she started this bead fiasco that has turned into such a business for her. Jessica, our friend Maria and I decided to take a bead class at a local store on a Saturday, you know, for something to do - on a whim, if you like. That's all it took - Jessica went off on her own and started making necklaces and earrings with abandon. She said it was cathartic for her. It helped her relax. I'm glad it did, because I've got a whole new necklace wardrobe!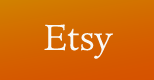 Jessica's shop is on
Etsy
. Do you
Etsy
? If not, let me tell you to click on that link at your own risk. There are so many wonderful things on that site that I have to resist the urge to buy all of them.
Jessica's
is one of my favorites. I'm drooling over a couple of necklaces on her site right now...I better get to them before you do, now that I've let the secret out of the bag, so to speak. I also adore
this woman's shop
, you know, because of my weakness for W's. I bought this exquisitely beautiful dark brown throw pillow with a big script W on it made of pearl buttons. It's great.
One thing I really like about Jessica's pieces (and the way she makes her jewelry) is that she's really interested in what the
stone
is that makes up the necklace. It's like a little geology lesson around your neck. Really, it's very cool. Check out some of her descriptions. They're fabulous.
So, check out
JSOrignals
. You'll be glad you did. And, thanks Jessica, for doing such a fine job repairing my jewelry and for the beautiful new necklace. You are the absolute best!